WILD LIFE SRI LANKA
09 Nights & 10 Days Tour
>=3 Star
Transfer
Meals
Sightseeing
The wildlife in Sri Lanka is simply exotic. The tour includes many of Sri Lanka's famous wildlife parks like Wilpattu National Park, Minneriya National Park and Yala National Park. These park team with endangered fauna and flora and provide beautiful backdrops for snaps. The cool climes of Kandy and Nuwara Eliya await for some sightseeing and relaxation as you embark on a memorable wildlife tour.
DAY 01
Arrival - Negombo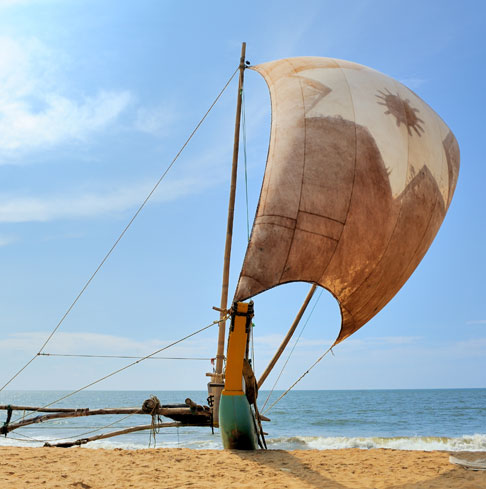 Arrive in Colombo International Airport. Meet and Greet services by a representative of SAFFRON ISLAND SRI LANKA
Afterwards proceed to Negombo.
Check in at the hotel
Overnight stay at Negombo
---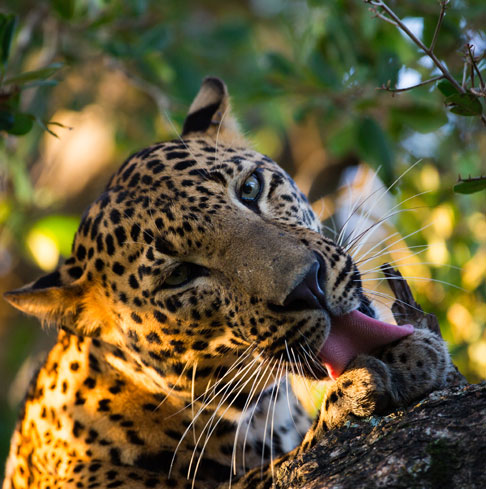 DAY 02
Negombo - Wilpattu National Park - Anuradhpura
After breakfast proceed to Wilpattu and enjoy an evening safari ride
Wilpattu National Park (Willu-pattu; Land of Lakes) is a park located on the island of Sri Lanka. The unique feature of this park is the existence of "Willus" (Natural lakes) - Natural, sand-rimmed water basins or depressions that fill with rainwater. Located in the Northwest coast lowland dry zone of Sri Lanka. The park is located 30 km west Anuradhapura and located 26 km north of Puttalam (approximately 180 km north of Colombo). The park is 131, 693 hectares and ranges from 0 to 152 meters above sea level. Nearly sixty lakes (Willu) and tanks are found spread throughout Wilpattu. Wilpattu is the largest and one of the oldest National Parks in Sri Lanka. Wilpattu is among the top national parks world-renowned for its leopard (Panthera pardus kotiya) population. A remote camera survey was conducted in Wilpattu from July to October 2015 by the Wilderness & Wildlife Conservation Trust.
Check in at the hotel
Overnight stay at Anuradhapura
---
DAY 03
Anuradhapura - Polonnaruwa Sightseeing – Minneriya National Park - Sigiriya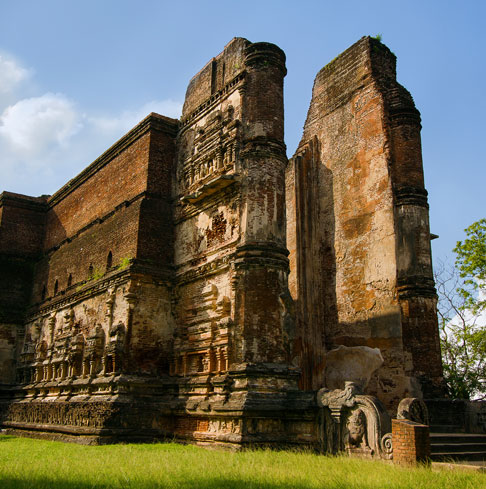 After breakfast visit Polonnaruwa for sightseeing of the ancient city
Polonnaruwa - king Parakramabahu reign is considered as the golden age of Polonnaruwa. It was his reign that is considered the Golden Age of Polonnaruwa, when trade and agriculture flourished under the patronage of the King, who was adamant that no drop of water falling from the heavens was to be wasted, and each be used toward the development of the land; hence, irrigation systems far superior to those of the Anuradhapura Age were constructed during Parakramabahu reign, systems which to this day supply the water necessary for paddy cultivation during the scorching dry season in the east of the country.
In the early afternoon, visit Minneriya or Kaudulla national park to see the Wild elephants.
Minneriya is a national park in North Central Province of Sri Lanka. The area was designated as a national park on 12 August 1997, having been originally declared as a wildlife sanctuary in 1938.[1] The reason for declaring the area as protected is to protect the catchments of Minneriya tank and the wildlife of the surrounding area. The tank is of historical importance, having been built by King Mahasen third century AD. The park is a dry season feeding ground for the elephant population dwelling in forests of Matale, Polonnaruwa, and Trincomalee districts.
Afterwards proceed to Sigiriya
Overnight stay at Sigiriya
---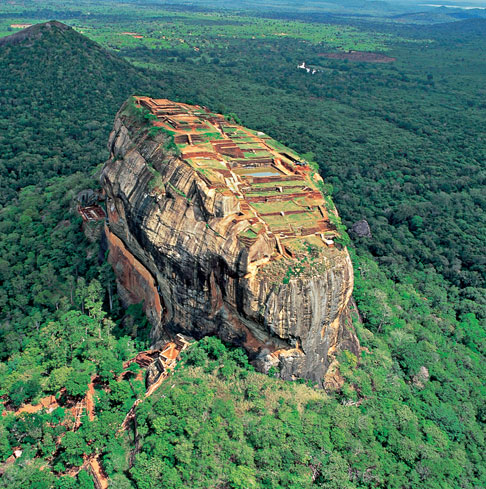 DAY 04
Sigiriya – Sigiriya Sightseeing - Dambulla Temple – Matale Visits - Kandy
After breakfast visit Sigiriya Rock fortress
Sigiriya is home to the 5th century "Fortress in the sky" which is the most fantastic single wonder of the island. On its summit are the foundations of what was once a great and sumptuous palace and garden complete with a swimming pool. On one of the stairways the only known ancient work of Sinhala secular painting survived in the form of frescoes of life sized damsels in all the freshness and delicacy of their original color.
After Proceed to Kandy
En route visit Dambulla Cave Temple & a spice garden and a Batik Factory at Matale
Dambulla is famous for the five cave Temples on a rock. The first 03 caves are better, older and larger than the other two. Some caves dates to 1st C.B.C. All the 5 cave walls and ceilings are covered with Buddhist murals and there are more than 130 Buddha statues, statues of Gods and Kings are also found here.
Afterwards return to hotel
Overnight stay at Kandy
---
DAY 05
Kandy – Kandy Sightseeing – Cultural Show – Kandy Temple - Kandy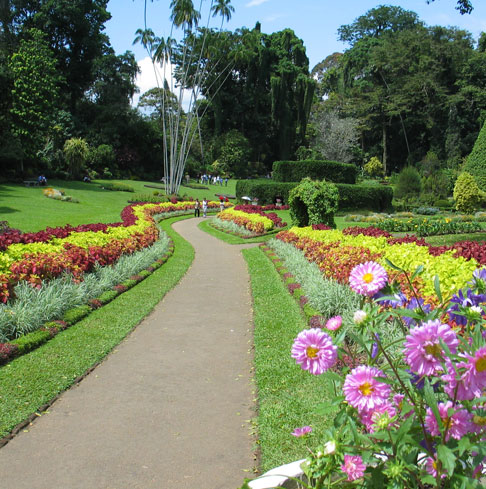 After breakfast enjoy a city tour including arts and craft center, Botanical garden, Kandy Market and Kandy View point
(Kandy View point is where you get to see the perfect panoramic view of the Kandy City)
Kandy - the laidback capital of the hill country, and the historical bastion of Buddhist power, is built around a peaceful lake and set in a picturesque bowl of hills. Today it is the center of Buddhism, Arts, Crafts and Culture.
Royal Botanical Gardens Peradeniya 147 acres in extent; Started in 1374 as a pleasure garden of the Kings of Kandy. There are more than 5000 species of trees and plants. Some rare and endemics as well as flora from the tropical World Spice Garden and Orchid House are popular with tourists.
End the evening by visiting temple of tooth relic and witness the cultural show
Temple of the Sacred Tooth Relic ever since 4th Century A.D, when the Buddha's Tooth was brought to Sri Lanka hidden from sacrilegious hands in an Orissan princess's hair, the Relic has grown in repute and holiness in Sri Lanka and throughout the Buddhist world. It is considered Sri Lanka's most prized possession.
Kandy Cultural show – Sri Lanka, a country rich with culture & tradition offers a very vibrant and unique show of Sri Lankan traditional dances, in the form of Kandy cultural show. The beat a dancing from "Salupliya" depicting several demons, "Thelme" vibrant expression of low country rhythm, Fire and Harvest dances accompanied by Ceremonial Drums and the Drum Orchestra rising and falling to the lively tempo. As many as 12 different folk and traditional dances are performed by Kandy lake club dance troop within the span of one hour.
Afterwards return to hotel
Overnight stay at Kandy
---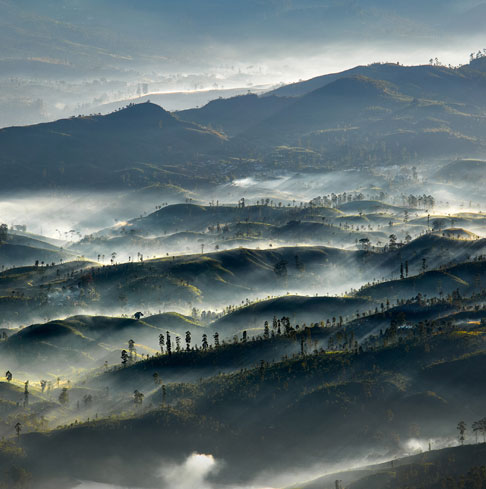 DAY 06
Kandy – Tea Plantation – Nuwara Eliya Sightseeing - Nuwara Eliya
After breakfast proceed to Nuwara Eliya.
Stop at Ramboda Falls and visit the Glen Loch Tea Factory & enjoy a refreshing cup of Tea while take in the panoramic beauty of Glen Loch tea plantation at Katukithula and enjoy a short walk in the tea fields
After reaching Nuwara Eliya enjoy a city tour.
Nuwara Eliya the 'Little England' of Sri Lanka, is set against beautiful backdrops of Mountains, Valleys, Waterfalls and Tea Plantations. It is supposed to be one of the coldest places on the island, but is really just like an England spring day although the temperature does drop at night. The Victoria Park, in the middle of town, is a lovely place for a stroll or a picnic. Seasons may be absent elsewhere in Sri Lanka, but here you can read them by the flowers, which bloom in the spring (March to May) and the fall (August and September). These are the 'seasons' when low-country folk flock to Nuwara Eliya to escape the sea level heat and humidity
Check in at the hotel
Overnight stay at Nuwara Eliya
---
DAY 07
Nuwara Eliya – Yala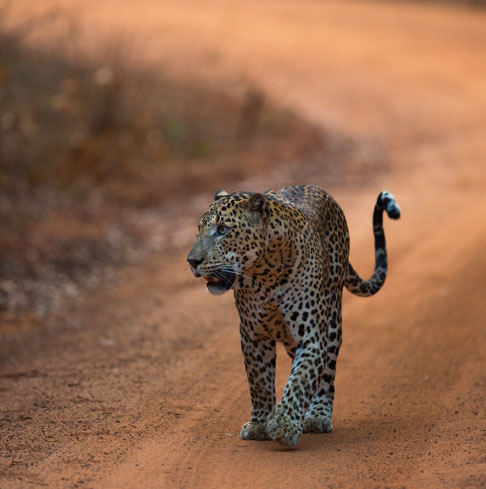 After an early breakfast proceed to Yala and enjoy an evening game drive at Yala National Park
Yala National Park is the most visited and second largest national park in Sri Lanka. It is situated in the southeast region of the country, and lies in Southern Province and Uva Province The Park covers 979 square kilometers (378 sq mi) and is located about 300 kilometers (190 mi) from Colombo. Yala was designated as a wildlife sanctuary in 1900, and, along with Wilpattu it was one of the first two national parks in Sri Lanka, having been designated in 1938. The park is best known for its variety of wild animals. It is important for the conservation of Sri Lankan Elephants and aquatic bird
Check in at the hotel
Overnight stay at Yala
---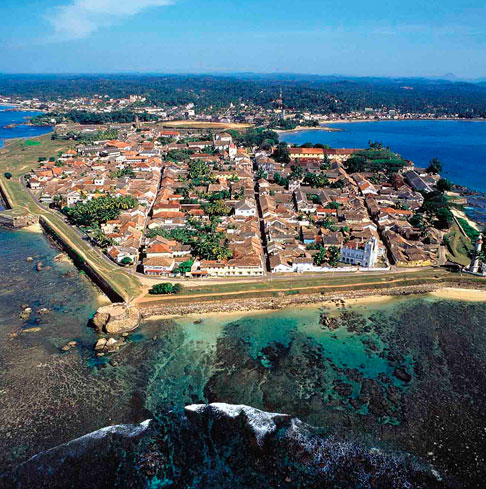 DAY 08
Yala – Galle Sightseeing - Bentota
After breakfast enjoy the sightseeing of the ancient Dutch City of Galle.
Galle is the best example of a fortified city built by Europeans in south and Southeast Asia, showing the interaction between European architectural styles and south Asian traditions. The Galle fort is a world heritage site and the largest remaining fortress in Asia built by European occupiers. Other prominent landmarks in Galle include the natural harbor, the National Maritime Museum, St. Mary's Cathedral founded by Jesuit priests, one of the main Shiva temples on the island, and Amangalla the historic luxury hotel.
Afterwards proceed to Balapitiya for a boat ride at Madu River
Madu River The estuary of the Madu Ganga River is a complex coastal ecosystem of mangroves and islands. It may be one of the last remaining tracts of pristine mangrove forests in Sri Lanka. A boat trip is a wonderful way of seeing some of the hundreds of species of plants and animals – monkeys eat fruit in the trees, a water monitor lizard glides slowly through the water, and cormorants, egrets and kingfishers wait patiently on the banks, eyeing the water for prey.
Check in at the hotel
Overnight stay at Bentota
---
DAY 09
Bentota – Departure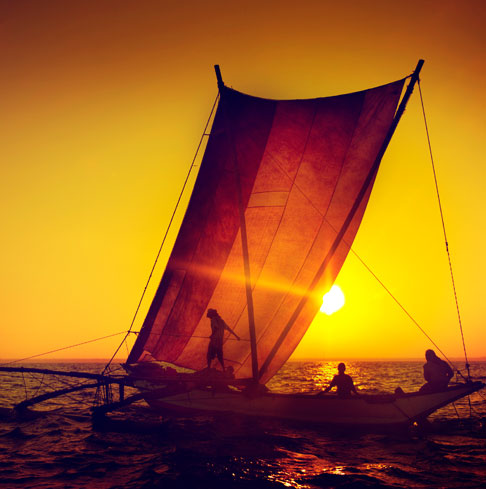 After Breakfast proceed to Colombo and enjoy a Colombo city tour.
Colombo is the largest city and commercial capital of Sri Lanka. Located on the west coast, it is a busy and vibrant city with a mixture of modern and colonial impressions. Colombo has wildly varying architecture that span centuries and depict various styles. Many colonial buildings influenced by the Portuguese, Dutch and British exist alongside structures built in Buddhist, Hindu, Islamic, Indian and Contemporary architectural styles. No other place is this more evident in the heart of the city the Fort area. Colombo also boasts many shopping malls and department stores that offer brand name clothing at highly discounted prices. Therefore, it has become an important shopping destination among tourists.
Afterwards at leisure till departure transfer to the Airport